Personal and Chinese News Selection
Documents and images, © C. Martinic except where indicated
[For professional news click here]
---
Beijing China Spring Festival
Fireworks is a national pastime during Spring Festival
(Chinese New Year or first lunar calendar day of spring)
Truckloads to choose from on many streets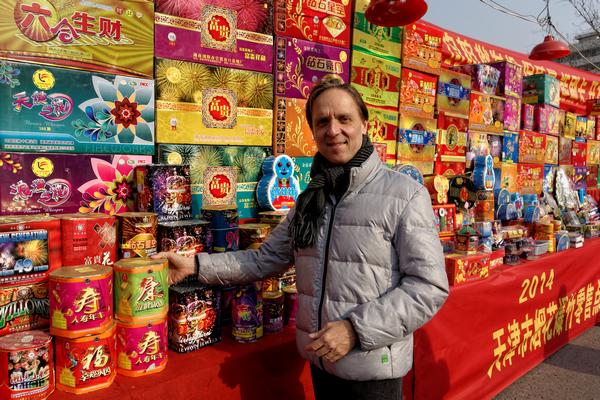 Temple Fairs in China are a host of unusual activities some of which are a great deal of fun
How about throwing some copper washers to hit a bell for good luck?
White sand desert dunes
Temples and burning joss sticks is very typical in the New Year
Festive activities, fun food and funny attractions including fish your own goldfish
Giving crickets is a popular gift during Spring Festival
Chair ski-ing on the frozen river is a very Beijing typical activity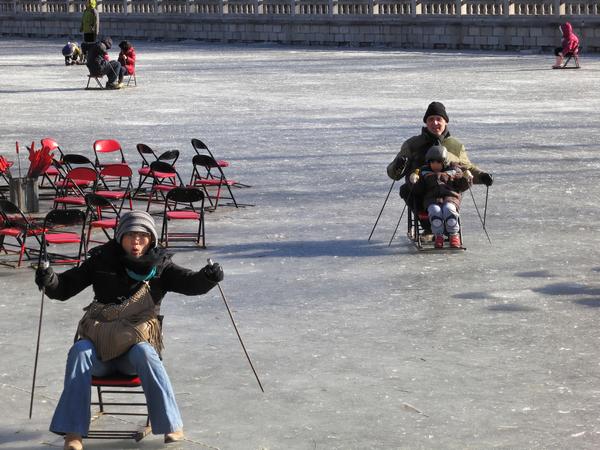 How about the hot springs inside your hotel?
The Fishing Villages of Siem Reap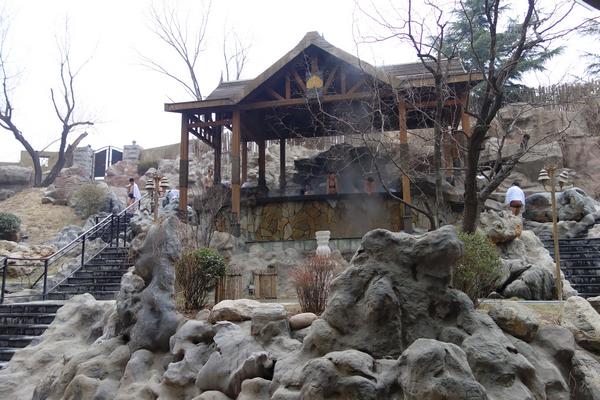 Family activities and hot pot is a winter wonderland (of food)
Railway stations are gigantic in Beijing but still crowded with 40 million people
living in Beijing.
How about attending CCTV televisions studio audiences for a Chinese talent show
(and get photographed with famous TV hosts who happen to be friends with your wife)
---
2013 A few visions of Vietnam, Cambodia and Thailand
Vietnam's Muine Fishing Village and Fairy Stream
White sand desert dunes
Pnhom Phen Cambodia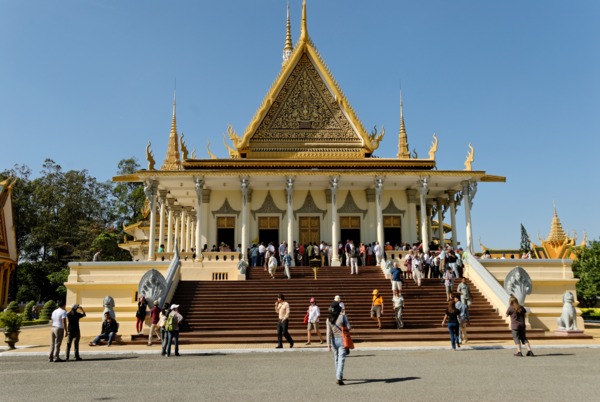 SL21 Prison and the Killing Fields
Angkor Wat at Siem Reap
The Fishing Villages of Siem Reap
Bangkok Thailand in time for the King's birthday
King's Palace
The Reclining Buddha
The Ladyboys of Bangkok
Streets of Bangkok celebrate the King
---
2012 A few visions of Beijing, Nanjing, the Shangrilah Mountains
in South West China, Naxi and Tibetan minorities
Beijing's 798 Art District: Chinese and regional contemporary art
Qianmen adjoining Tiananmen in Beijing rebuilt: in a year
Shangrilah Wetlands in South West China
Kunming Horticultural Expo
Kunming City Moonwalk (Oh Yeah)
The Old City of Lijiang
Nanjing South China
The Confucian Temple of Nanjing
The Sun Zhong Shan (Sun Yat Sen in Cantonese) Mausoleum
John Rabe International Peace Centre Nanjing Uni Campus
The Nanjing War Museum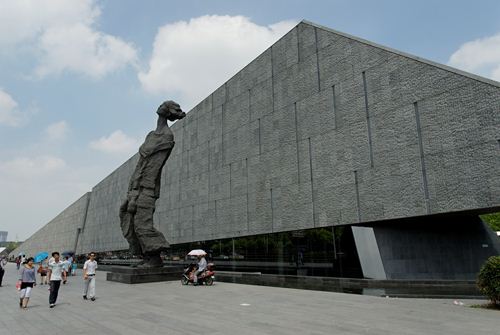 Mass graves of Japanese atrocities and aggresion
The Naxi People of South West China (Performance)
Shangrilah Wetlands at 4000m
Shangrilah Meadows
The Stone Forest of Lijiang
A night with a Tibetan Family in Shangrilah
Jumping Tiger Gorge in the Shangrilah Mountains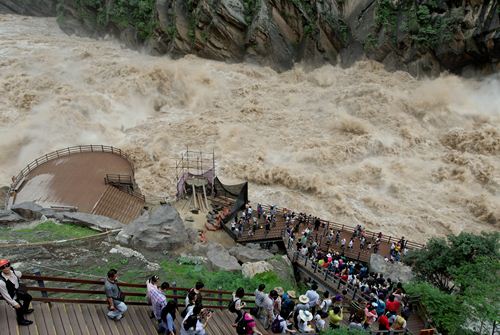 ---
2010 A few visions of Vietnam
(from 2000 kms backpacking in Vietnam)
Saigon to Hanoi to Halong Bay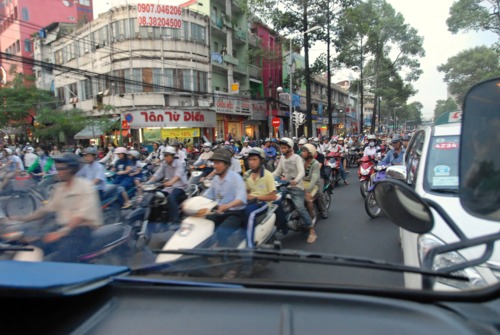 ---
26th May 2009
Adam and Chris Martinic win respective 1st Place
XingTao Chinese Language Competition Chris open division
Adam Under 16 division


---
2009 A few visions of Tibet, Haung Shan
(crouching tiger fame) and Shanghai
from 5000 kms travelling up to 5000 metres in Tibet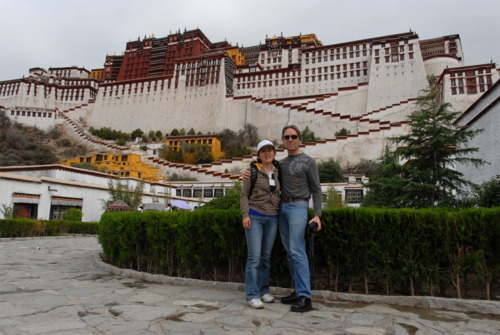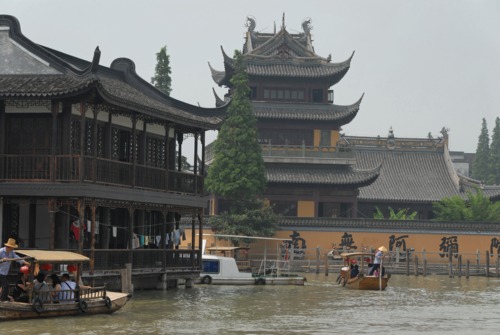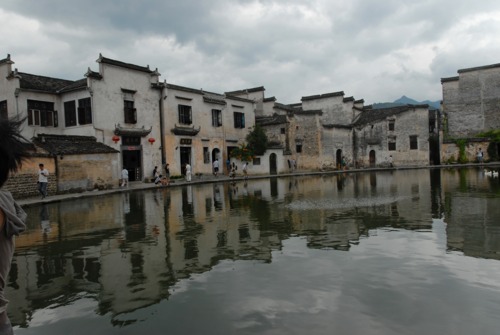 ---
2008 A few visions of Hong Kong, Macau and Shen Zhen
(back to Honkers again!)



---
2008 A few visions of China
(Not to mention the Beijing Olympics)

Having spent a year in China, here are a few visions of my travels including the Olympic Games


---
15th December 2007
Chris accepts teaching position at the TEDA
International School at Tianjin People's Republic of China
I am delighted to be associated with the TEDA International
School Tianjin Campus



TEDA (Tianjin district China)
---
Chris Martinic and Samantha Martinic at Ji Nan Uni
December 2007 - January 2008
A fantastic visit to the cultural capital of souther China.
Ji Nan University is famous as a Chinese language
centre-of-excellence world-wide. Samantha Martinic
attended as part of the scholarship group from Sydney.
This generous and outstanding opportunity is provided
to youngsters as part of a continuing program of Chinese
cultural education.

[Ji Nan visit Sydney group January 2008]



[Ji Nan Leaders group January 2008]



[Fo Shan Guang Zhou]


---
Chris Martinic is Elected to the CCCA
(Cherrybrook Chinese Community Association)
Management Committee
26th August 2007
Cherrybrook Chinese Association is highly regarded for its valuble
community work and
Chris Martinic
is proud to be elected as a
management committee member (see
CCCA website
).
[CCCA Management Team 2007/2008]
---
National Chinese Eisteddfod 2007
19th May 2007
The Martinics competed in the non-native divisions. Chris won 1st place (gold)
in the open division, Samantha 2nd (silver, her 5th medal) in the 14-16 year
group and Adam 2nd (silver, his 3rd medal) in the 12-14 year group. Approximately
3000 children and adults compete annually and this year the numbers were up
even higher thanks to the importance of China globally and avalanche of interest
in Chinese language and culture.



[Medal presentation Open Division]

[The Martinics and their medals]
---
CCCA Education Committee at the Chinese Consulate
Chinese New Year's Function 2007

24th January 2007
Left to right, Dr Chris Martinic, Mr Mark Lau, Consul General Mr Qiu Shao Fang,
Dr Jonathan Xie Ms Queenie Seto celebrating Chinese New Year at the
Sydney Chinese Consulate. A very encouraging speech promoting the
regional importance of Chinese language and culture by Consul General
Mr Qiu Shao Fang and also Consul Chen Hao Qi was warmly received.
Consul Chen Hao Qi
[Chinese Consulate Sydney 24 January 2007]
---
Beijing/Hong Kong Family Holiday 2007
1st January 2007
A simply fabulous trip-of-a-lifetime. In Beijing we saw the Hutong
district, Temple of Heaven, Prince Gong's Garden, Jade and Jin Tai Lan
factories, Tea Houses, Great Wall, Ming Tombs, Chinese Acrobats
Tian An Men, Forbidden City, Beijing Opera, Lama Temple, Silk Street,
Beijing Duck, Zhong Shan Park, downtown Beijing, Summer Palace and more.
We took over 2200 spectacular photos and 6 hours of video.
[Samantha and Adam standing on a frozen Kun Ming Lake
at the Summer Palace Beijing]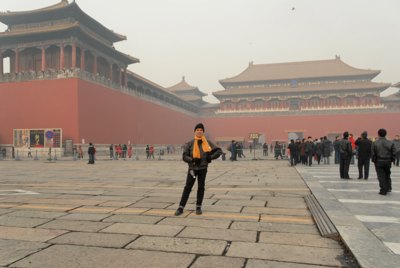 [Chris at the Forbidden City; a city-sized palace of 9,999 rooms]
In Hong Kong we saw downtown Hong Kong, Tsim Sha Tsui, Art Galleries,
the Peak, Lamma Island and Tea Houses, went across the border to
to Shen Zhen with our dear friends the Dai family, rode the Star Ferries,
and too much more to list.
[The view from the Peak Hong Kong Island]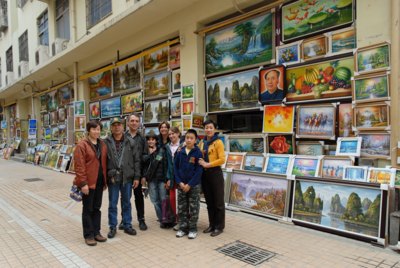 [The Artist District in Shen Zhen with the Dai extended
family; get yourself an original Mona Lisa]
---
CCCA Education Committee Meeting with Consuls Chen and Yu

Consuls Chen and Yu very generously facilitate time, resources and materials
for the CCCA Language School to the benefit of our staff and students.
14th September 2006
[Sing Tao Australia September 2006]
---
Adam, Chris and Samantha Martinic at the
Annual National Chinese Eisteddfod 2006 at
Burwood Girl's School Sydney
27th May 2006
Samantha wins her 4th consecutive medal (Silver this year) and
Adam his 2nd (Gold). Adam also is recorded for an appearance
on SBS Radio on June.
---
Dr Chris Martinic and Susan Cheung

Host the CCCA end-of-year presentation ceremony (in Mandarin)
17th December 2005
---
Dr Chris Martinic and Susan Cheung

address the CCCA Sydney Mid-Autumn Festival celebration
reciting Chinese poetry
,
22nd October 2005
---
Hornsby Advocate Story 06 October 2005
Adam Martinic and Jason Yue

---
28th May 2005:
Chris, Samantha, Adam Martinic compete at the
2005 National Chinese Eisteddfod Chinese Language Competition

Hills Shire Times Story 21 June 2005
Samantha Martinic Silver Medal
Previous Medals: Gold 2003, Silver 2004
Education Minister's Award 2003 for Language Study Excellence

---
2005 National Chinese Eisteddfod Chinese Language Competition
Adam Martinic Receives Bronze Medal

Photo with Victor Fang, Principal Cherrybrook Chinese Language School
---
Adam Martinic and Jason Yue have also been awarded
Education Minister's Awards 2005 for Language Study Excellence
---
Chris competes in the Adult Open Division
Article from SingTao National Chinese Daily Australia 11 June 2005
---
Hornsby Advocate Story 08 July 2004
Samantha Martinic
---
Samantha Martinic and Jasmine Yeow have also been awarded
Education Minister's Awards 2003 for Language Study Excellence
October 16 2003